Fisher
General
NEC
Sanyo
Sony
Titan
Toshiba
Universum
Submit an update for PALsite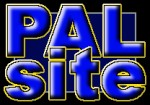 Please let us know of any new information for the site or changes needed to existing pages. Please feel free to also include links to cloud folders containing any image submissions. Also add your name so we can credit any submissions and optionally your contact details in case we have any further questions. Please note information posted here will only be visible to PALsite until updates are added.

Please do not submit questions or problems, it is better to raise it on the chat page instead.

Please note, no HTML is allowed in the entry.