Accessories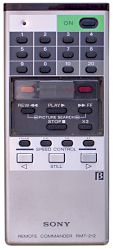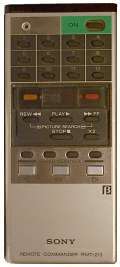 AG-90 Auto Changer
Remote control RMT-212 (SL-C9AS / SL-C9ES / SL-C9ECS)
Remote control RMT-213 (SL-C9UB)
Video cassette tape
75 ohm co-axial cable
RF channel adjustment tool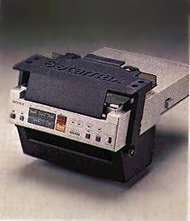 The RM-612A, RM-624 and RMT-636 remotes were not supplied with an SL-C9 but were also able to operate it via a special Beta button. The RM-611 remote operated a Sony Profeel set and is shown here for comparison. Click to enlarge.
PCM-701ES
The SL-C9 was often paired with a
PCM-701ES
digital audio processor.
Many thanks to Harri Asunta and Noel Higgins for sourcing the pictures